Tommy's Margarita Mix Products
Tommy's Margarita Mix is so fresh, it can only be found in the refrigerated wine and beer section, or in the chilled juice section of select grocery stores. If your store does not carry Tommy Margarita Mix's please ask them to! You deserve only the best.
"We believe your tequila shouldn't be overshadowed by its mixer. That's why world famous Tommy's Margarita Mix uses only fresh squeezed lime juice from Mexico, crisp filtered water, and organic blue agave nectar – that's it. In crafting the most authentic tasting margarita mix, Tommy's refuses to compromise flavor for shelf life by adding preservatives. The simplicity of Tommy Margarita Mix's fresh ingredients result in a smooth marriage of flavors that subtly enhance the profile of your most prized tequilas with a recipe as old as the brand itself. Keep Tommy's Margarita Mix refrigerated. Trust us, you'll appreciate the walk to the fridge. The finest tequilas deserve a complement that is worthy of compliments."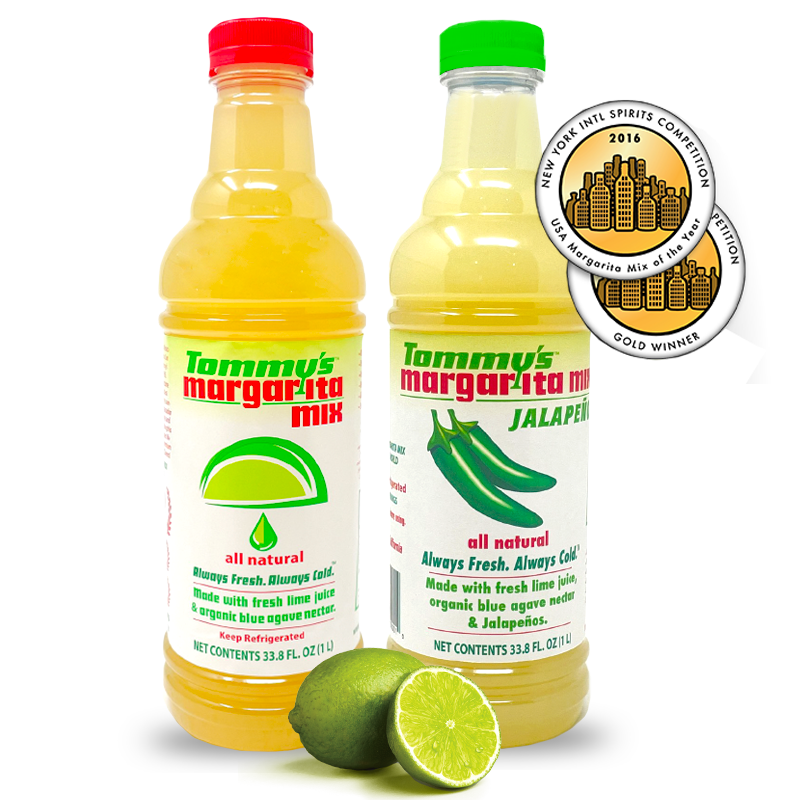 No Preservatives. No Artificial Flavors. Keep refrigerated.
INGREDIENTS: PURIFIED WATER, PURE SQUEEZED LIME JUICE, ORGANIC BLUE AGAVE NECTAR.